10FT DNV CONTAINER CASE STUDY
We supplied a 10ft 2:7-1 DNV container for an underwater systems company based in Middlesbrough. The unit was supplied fully slung, tested and certified for offshore. It had IP rated electrics (splash and dust proof), an external connection (plug and play style), a 4ft twin fluorescent light fitting, double pole light switches and an isolator/junction box. 3 tier x 2 bay shelving bays with mesh caged doors were also supplied along the 10ft sides and the unit was repainted RAL9010 pure white.
Newcastle Container Quick Quote >>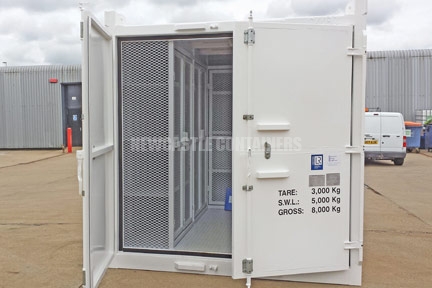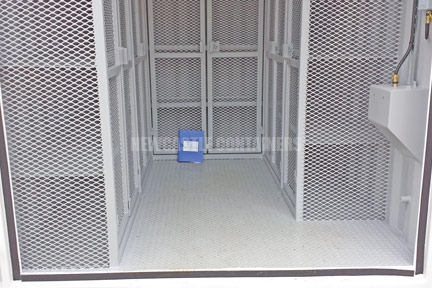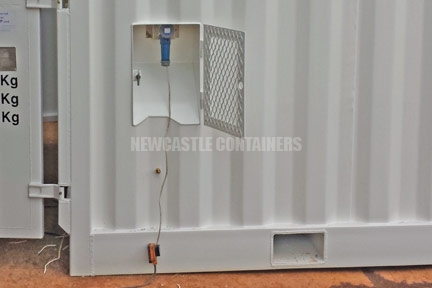 MODIFICATION TESTIMONIALS
---
20FT NEW CONTAINERS (P.E SCHOOL STORAGE)
★★★★★
"
Thank you, the container is in perfect condition and the delivery driver was very helpful and skilled. We gave him a cross to aim for as the front corner and he got it spot on!
"
20FT SIDE OPENING CONTAINERS (ELECTRICAL COMPANY)
★★★★★
"
The side opener is perfect for what we need, it has easy access, plenty of room and looks great. Thank you to your delivery driver also.
"
SITE DRYING ROOM CONTAINERS (WASTE COAL COMPANY)
★★★★★
"
Thank you for delivery of unit earlier today, all seems to be ok no reports of any issues. Many thanks for all your help and efficiency from start to finish on this job, very much appreciated.
"